Safe, reliable and built to withstand the test of time
Effective power distribution keeps you up and running
Unreliable systems cost you time and money. Avail Switchgear Systems designs, engineers and manufactures Metal Clad Switchgear for power distribution or distributive generation/critical power applications requiring main-service entrance, load distribution, transformer protection or paralleling of engine generator sets. Through its integrated manufacturing capabilities, Avail offers switch, fuse and circuit breaker combinations in conventional power distribution or paralleling switchgear configurations, 5-38 kV.
Whether you are planning a new facility or upgrading your existing power distribution system, Avail's product line is designed to meet the needs of your business. Avail can build to spec, provide a standard product or retrofit a design to complete your existing systems.
The welded construction on Avail Metal Clad Switchgear units are designed, engineered and manufactured with the installer and end-user in mind. Limited shipping splits and convenient features offer cost savings on installation, commissioning and maintenance. This safe, reliable equipment will withstand the test of time.
Product Specifications:
All welded construction
5-38kV
1200 or 3000 amp
Custom design
Stainless Steel Shroud
Base undercoating for added protection
Heavy Duty channel base for added support
Indoor, outdoor aisleless, or FlexAisle
Steel Construction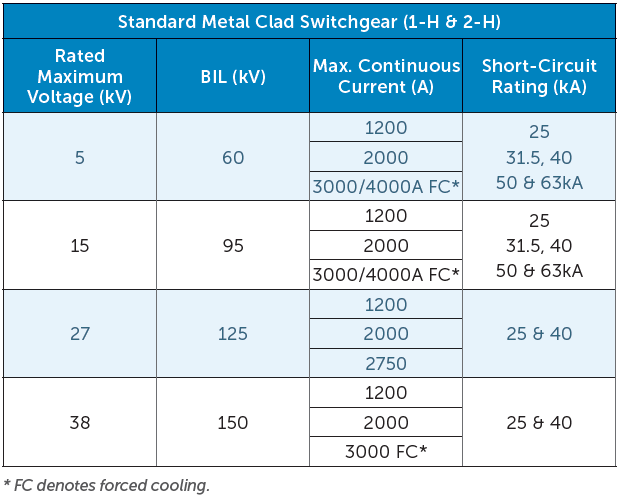 Follow Avail Switchgear Systems
More Metal Enclosed Products