Permanent repair solutions that extend operational lifespan of a wide range of pressure vessels
Permanent repair solutions that extend operational lifespan
Pressure vessel integrity is one of the most critical issues faced within process industries. Changes in feedstock chemistry and increased production demands on the units create corrosion damage mechanisms that were not anticipated in the original designs. WSI pioneered the weld metal overlay process for boiler corrosion in the 1980's, and continues to provide cutting-edge structural weld overlay, weld cladding and specialty welding solutions today.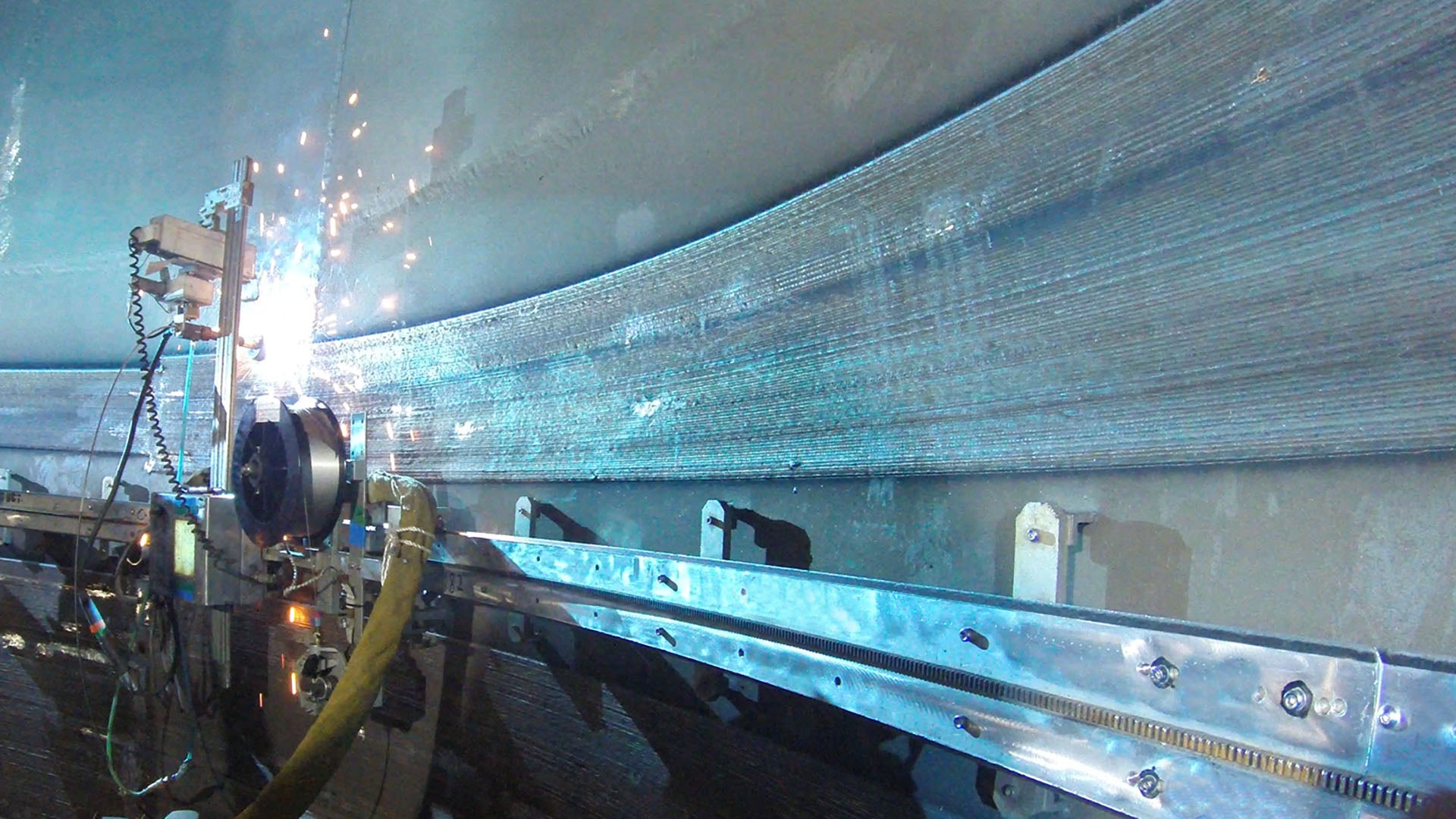 Our patented Unifuse® technology was introduced to the process industries and soon became one of the most commonly used techniques for process vessel corrosion mitigation. The Unifuse product is a fully fused weld metal deposit using corrosion-resistant alloys that are applied to the vessel using proprietary automated welding systems. These automated welding systems are designed to provide an exceptional quality weld deposit with a minimum of heat input to the base material. Because it is a true weld deposit, the applied thickness can be included in calculations for the restoration of pressure boundary thickness. That is why thousands of applications exist in the industry and major refiners consider Unifuse the best return on investment choice that they have.
WSI can develop an ASME section VIII weld metal buildup (WMBU) repair strategy with machine applied deposits to restore the wall to original thickness in lieu of plate replacements and window cut outs in the vessel.
Heater & Furnace Services
Specialty machine welding solutions specifically configured to address difficult U-bend welds found in heaters and furnaces